Signature gastronomy experiences in Galicia
Everyone knows that the food in Galicia is amazing. Its first-rate cuisine is a major attraction for visitors. By holding your event in Galicia, you can rest assured that your guests will be leaving with a good taste in their mouths. Through gastronomy, many messages can be transmitted and we can have memorable experiences that connect us with unforgettable feelings. In Galicia there are 14 Michelin-starred restaurants that make gastronomy into a source of inspiration, offering your guests original and unique culinary experiences by expert chefs that will delight all five senses. Here are some ideas so you can make signature cuisine an added value for your event.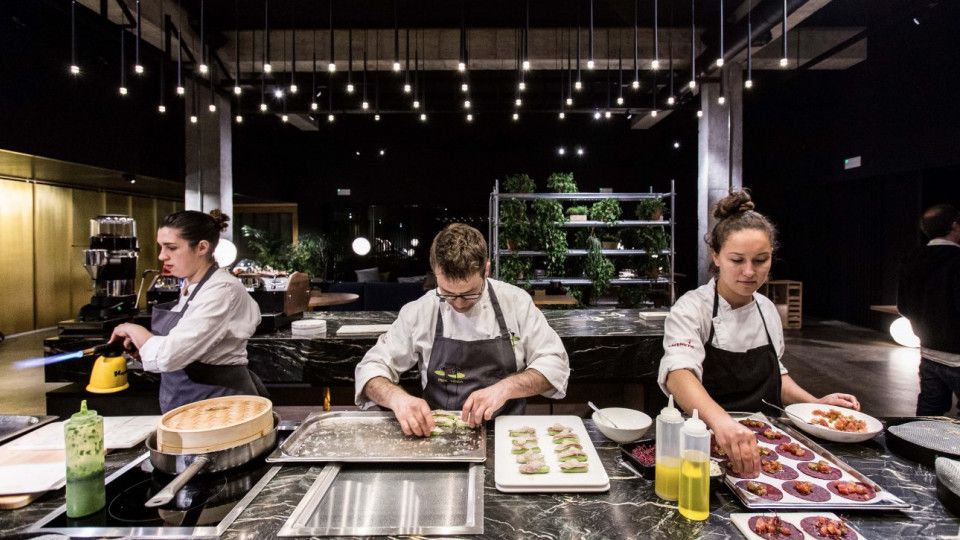 Halfway between Santiago de Compostela and the Costa da Morte, in the Santa Comba province of A Coruña, we can find Retiro da Costiña, This restaurant is designed to delight the senses and everything is conceived to make its guests feel at home. In fact, upon entering you'll have the chance to go behind the scenes to catch a glimpse of the inner workings of the busy kitchen, run by Michelin Manuel Costiña. After that, you will have a tour of different spaces, presenting a gastronomic experience that invites you to unwind and enjoy yourself in an elegant, relaxing atmosphere. First up is an appetiser in the wine cellar, illuminated by a ceiling full of stars, where Manuel will share the secrets of a collection of more than 2000 wines from more than 55 Spanish designation of origin regions and 11 international production areas. In addition to serving as a wine display area, they hold wine tastings, samplings, events, and presentations in this interactive space. After the first appetiser, the culinary experience continues in the cold chamber, where there are several islands set up with different products and cooks who will prepare the second appetiser. The next stop is the bakery of the restaurant itself, where you'll get to try freshly baked bread made with wheat and rye flour that was grown and prepared in Galicia. There is also where the pastries and chocolates that you'll enjoy as part of dessert are made. You'll then enter the bright dining area to enjoy a special menu; this can be personalised for the event and will, of course, feature an amazing selection of cheeses. The experience continues in the Salón de Sobremesa, where you can enjoy a coffee or one of 800 different spirits, some of which are collector's items. Here, time comes to a standstill. This room boasts a chimney and inviting sofas that are perfect for conversing and sharing experiences on this culinary and sensory journey, which you will live first-hand. This experience can be completed with walks along nature trails or through emblematic places like the Costa da Morte until reaching the lighthouse, enjoying an appetiser served on the beach while gazing out over the ocean.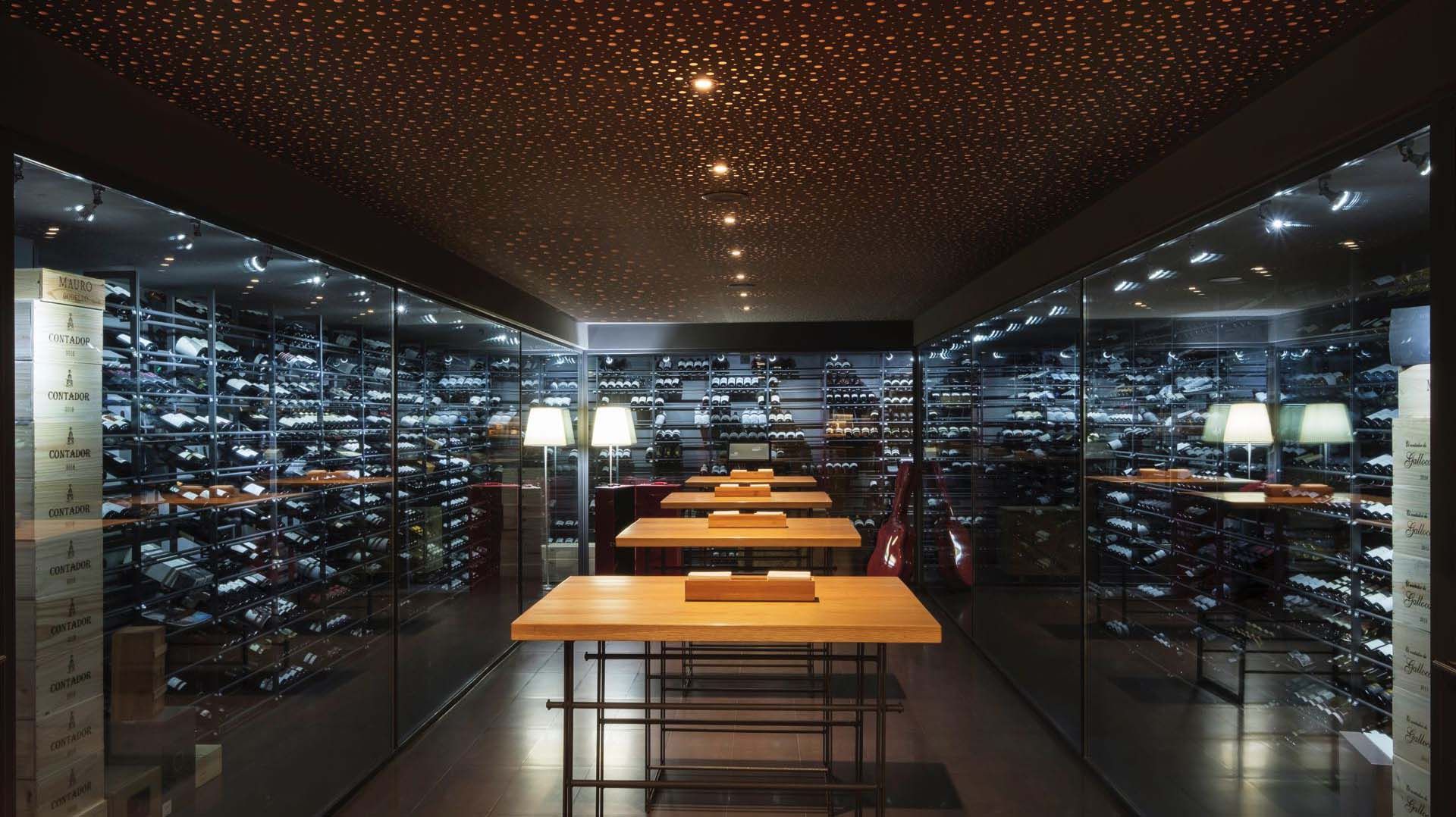 With chef Lucía Freitas at the helm, we can find A Tafonain Santiago de Compostela, close to the Puerta Santa and the Plaza del Obradoiro. This is a restaurant full of contrasts, with stone walls, a staircase, a skylight, and designer finishes. Besides organising a lunch or dinner at this Michelin-starred establishment, you can also visit the Santiago de Compostela Food Market with chef Lucía Freitas, followed by a tasting at Lume, her gastronomy bar at the market. Lucía's bar also plays host to in-person workshops, which start off with a visit to the Lonxa de Ribeira, the local fish market, as well as online workshops, in which each participant has the ingredients sent to their homes beforehand. There is also a trip available in which you'll accompany shellfish gatherers to collect clams, along with a molluscs workshop and tasting.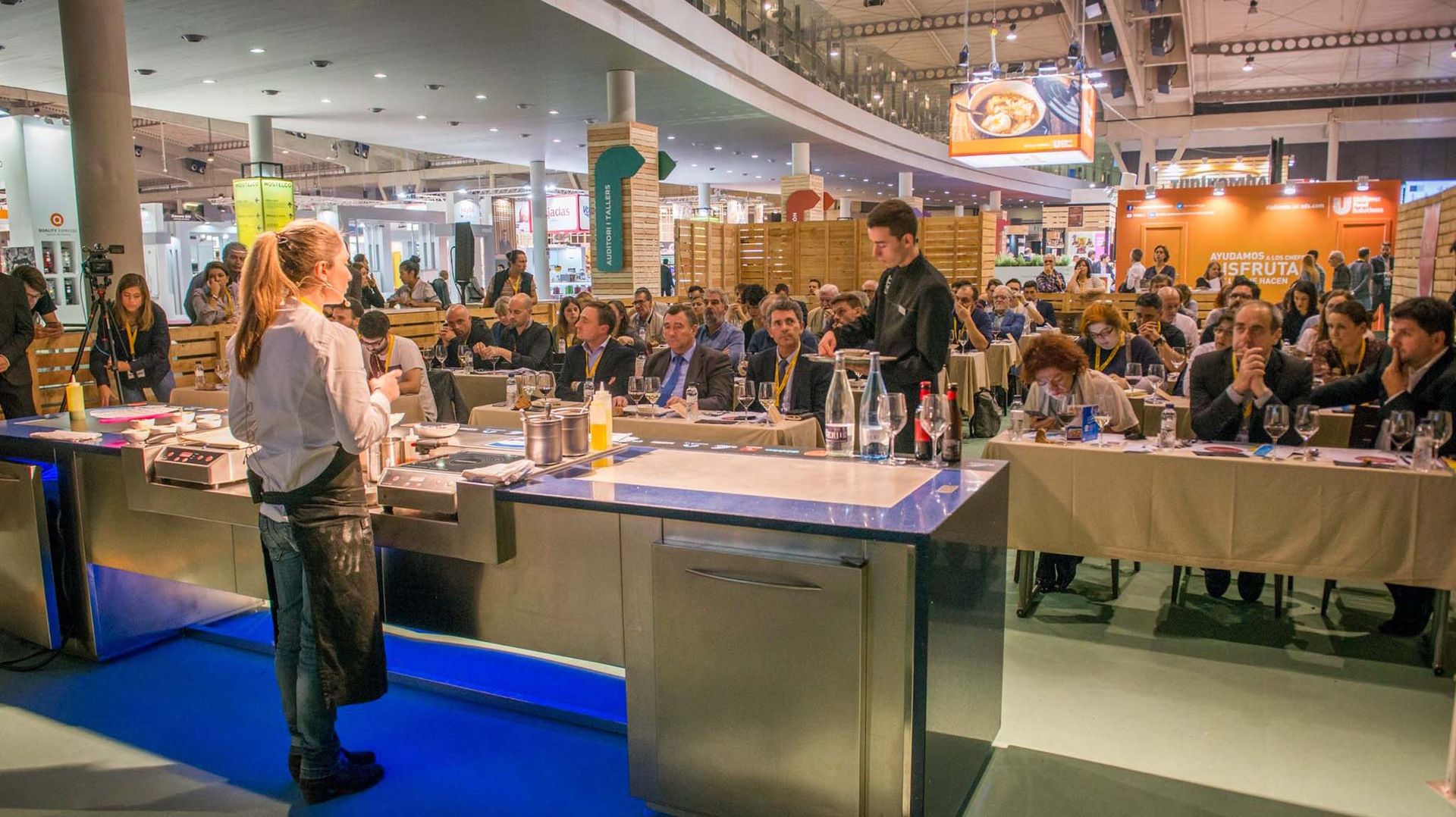 In Rías Baixas, the restaurantPepe Vieira, surrounded by nature, is a space full of huge windows with impressive views of the Ría de Pontevedra. Here, a culinary journey through the history and mythology of Galicia awaits you. The knowledge and experience acquired after years of cooking, research, incorporating discoveries, and constant curiosity, has led to them to broadening their horizons by catering events. The restaurant offers a varied selection of culinary alternatives that are customised as needed for each client and each guest, combining gastronomy, art, interior design, culture, architecture, and attention to detail for an event that is special, different, and unique. In addition to holding events in the restaurant itself, they also organise them in pazos (traditional Galician buildings) such as Pazo de Señorans, Pazo de Mosteiro, and Pazo de Tizón. They also venture farther. For example, in the last edition of the Conxemar festival in 2019, they offered a gala dinner at the maritime station in Vigo. Chef Pepe Vieira offers us a tasting menu for corporate events that can be adapted for anything, from buffets, sandwich buffets and seated dinners to cocktail hours and coffee breaks. This will be customised and can be jazzed up with different experiences like a charcuterie delicatessen, "a feira" style octopus, sushiya, Kamado-oven-prepared molluscs, oyster bar, show cooking of a paella, cocktail bar, and vermouth table. Pepe Vieria has sifted through the region's traditions to develop his own cuisine, christened "A última cociña do mundo" (The last cuisine in the world), which rescues recipes and condiments that were nearly forgotten as a way of transmitting culture.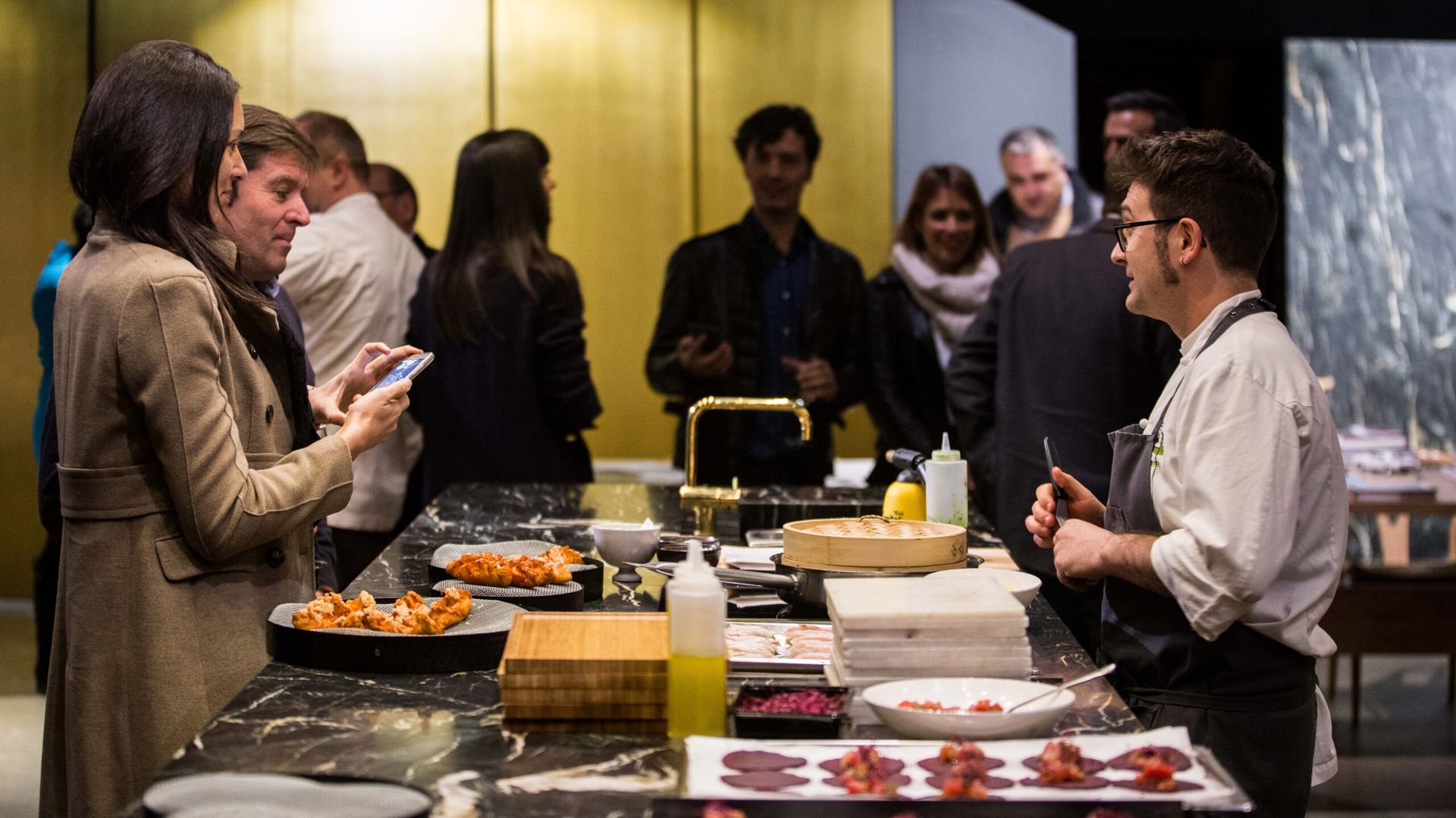 In Reboredo, O Grove (Pontevedra) we haveCuller de Pau, the first and only restaurant in Galicia that got two Michelin stars for chef Javier Olleros. This restaurant aims to interpret the essence of the region for the guest, providing an inviting space featuring wood and natural light that brings together the earth and sea. It seeks to awaken the senses with fleeting sensory experiences that will be remembered forever. The Arousa estuary is the star of the room, and in other multi-use rooms, the large windows overlook the estuary with the Ribeira on its opposite bank, and the islets of Noro and Vionta. The uniqueness of the restaurant lies in the territory itself and the raw ingredients it uses, which are supplied by vendors that foment sustainable agriculture and fishing practices. They work with two vegetable gardens, the organic one, Adelina, which is a little patch of paradise next to the restaurant, and Finca Los Cuervos de Teo. It's a place to enjoy everything Galicia has to offer.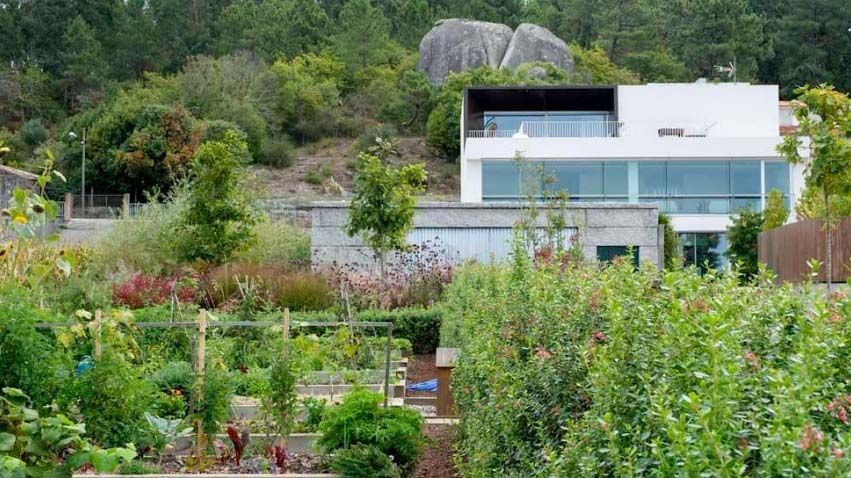 We continue in Pontevedra with San Salvador de Poio, a small village where Michelin star chef Pepe Solla will welcome you to his Casa Solla, an old country house in a rural setting with modern, minimalist decorations. Its connection to the sea gives rise to the names of its menus, which reflect two traditional Galician fishing techniques: Trasmallo and Piobardeira. But the earth also keeps them connected to the garden, the natural source of food. The more travel-inspired area of the restaurant is the wine cellar, holding more than 1400 wines from all over the world, places that you can reach with these pairings. This has a selection of different wines of many varieties and origins, and a selection of champagnes from small producers in several varieties and forms. This is a great way to experience the most prized wines in the world. In addition to being able to enjoy the gastronomy of this charming spot, Pepe Solla and his team also organise first-rate experiences in other spaces such as Lagar de Pintos, Pazo de Cea, Pazo el Castriño, and the greenhouse at Pazo Santa Cruz.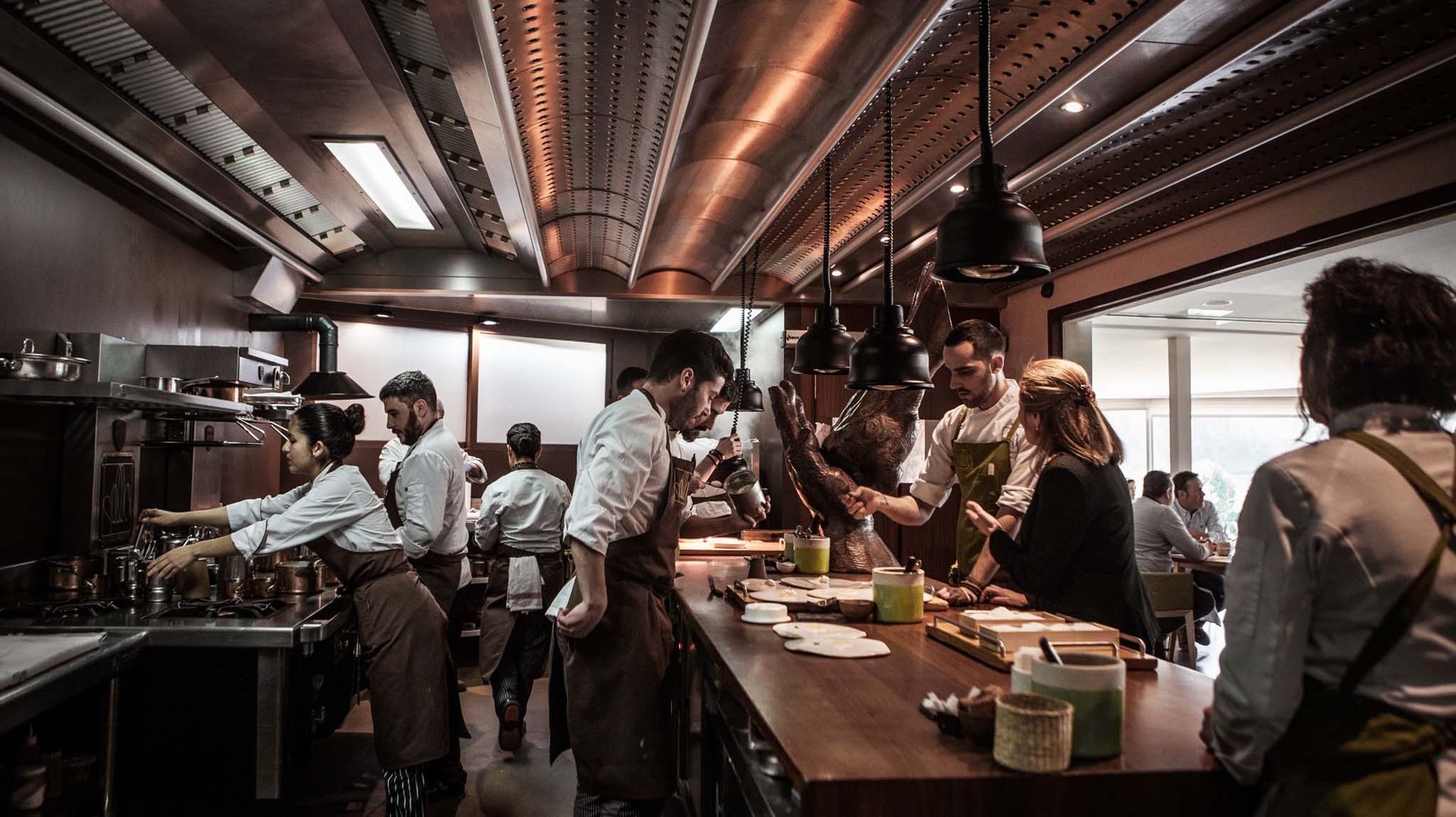 On the waterfront of A Coruña, surrounded by fishing activities and a bustling market, we find theNaDo restaurant, run by chef Iván Domínguez, who organises wine pairing dinners. In these, he meets with the guests an hour and a half beforehand to explain to them what they're going to eat and to give them a chance to participate in the last phases of its preparation. They also organise specific workshops, for example to learn how to prepare fish or Galician seafood. They also host "Abarloados" sessions, which are dinners made with four hands in the NaDo restaurant, alongside another chef in the city.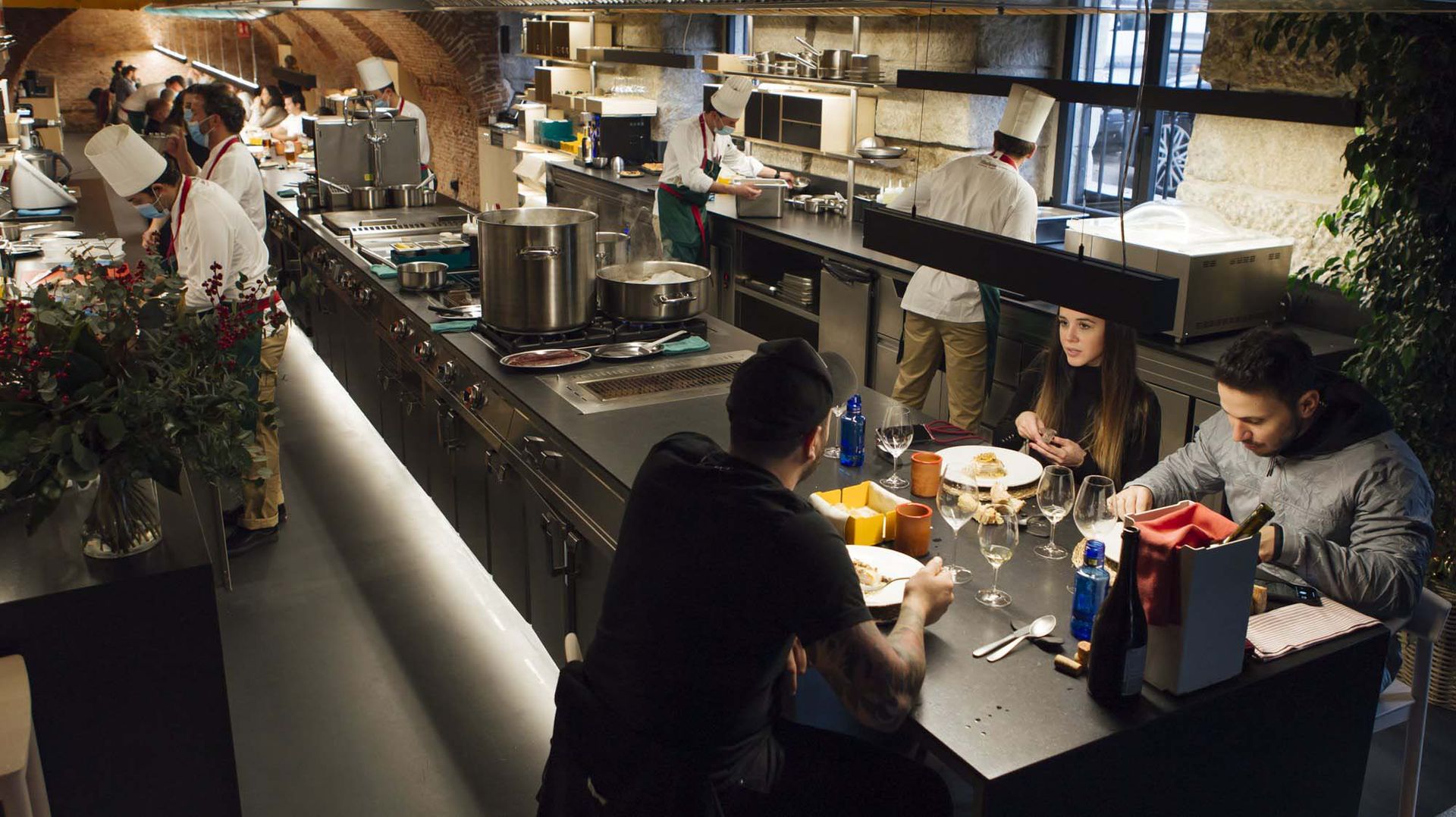 Located on Monte de San Pedro, with views over the city of A Coruña and its estuaries, is the restaurant Árbore da Veira, headed up by Luis Veira, the first chef in Galicia to receive a Michelin star. It presents a set of tastes and sensations from the Atlantic seafaring cuisine that employs seasonal products. Its wine cellar, featuring more than 250 wines, completes one of the most noteworthy gastronomic experiences in the region. They also have the facilities of Amar Eventos at their disposal, in the Monte de San Pedro park, with a capacity of 700 people and more than 2000 m2 of event space. Its gardens and unique natural setting allow for exclusive outdoor events to be held, with the Atlantic Ocean serving as the backdrop.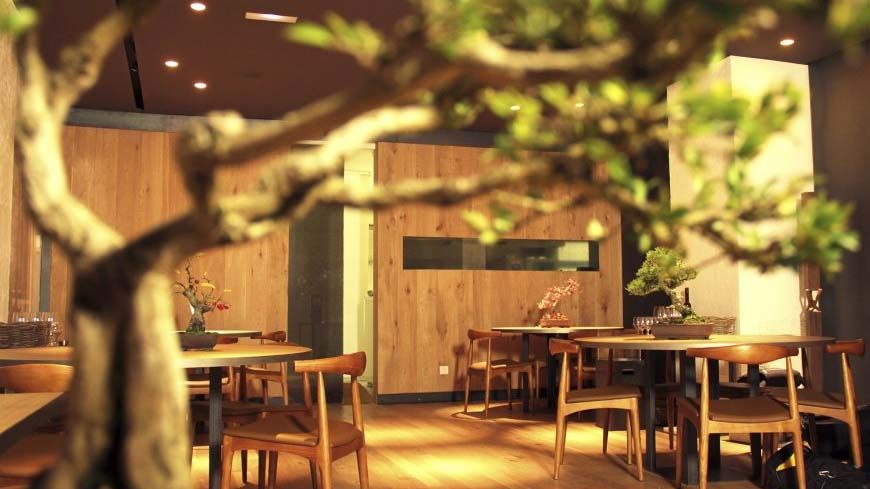 We then move on to Lugo, to a prestigious restaurant with more than 100 years of history, located in the walled area: restaurante España withHéctor López at the helm. Its menu is based on signature cuisine that uses seasonal Galician products, and it has a new protagonist, the ox, which is raised on the Recelle family farm in Portomarín.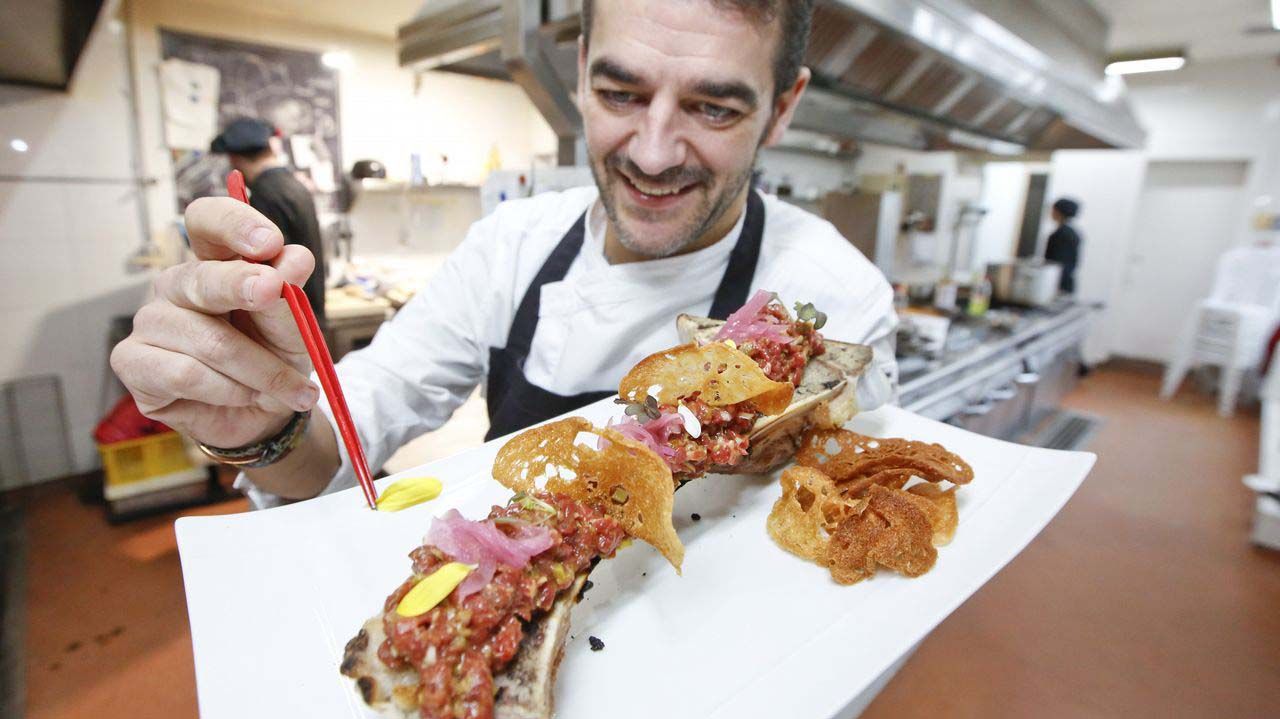 The NOVE group made up of 19 restaurants, ten with Michelin stars and three with a green star, aims to publicise Galician food culture and the new cuisine. They are very different but they share values and a common philosophy: respect for our roots, traditions, and local ways of doing things, using local products, and maximising synergies with producers. They promote gastronomy that fosters health and sustainability, in which local products are the protagonists. The wine and food culture is very present in Galicia and this allows for spectacular pairings. Thermal tourism, which is also very present, is a great thing to look into if the objective of the experience is to relax. We can find restaurants in a more rural setting like O Balado, Culler de Pau and Pepe VieiraNature is an important part of these and visits to them can be combined with other types of activities such as hiking and staying in relaxing places where you can escape the hustle and bustle of the city. The ocean is an important feature of the menus of all the NOVE restaurants, but some of them, like NaDo and As Garzashave locations that allow us to combine the dining experience with visits to certain producers related to the sea, like shellfish gatherers, or experiences like an enjoyable boat ride. A third type of restaurant is located in a more urban setting, like A Tafonai n Santiago de Compostela, Maruja Limón or Silabario in Vigo orNova inOurense. These gastronomic experiences can be combined with spa stays or visits to the market.